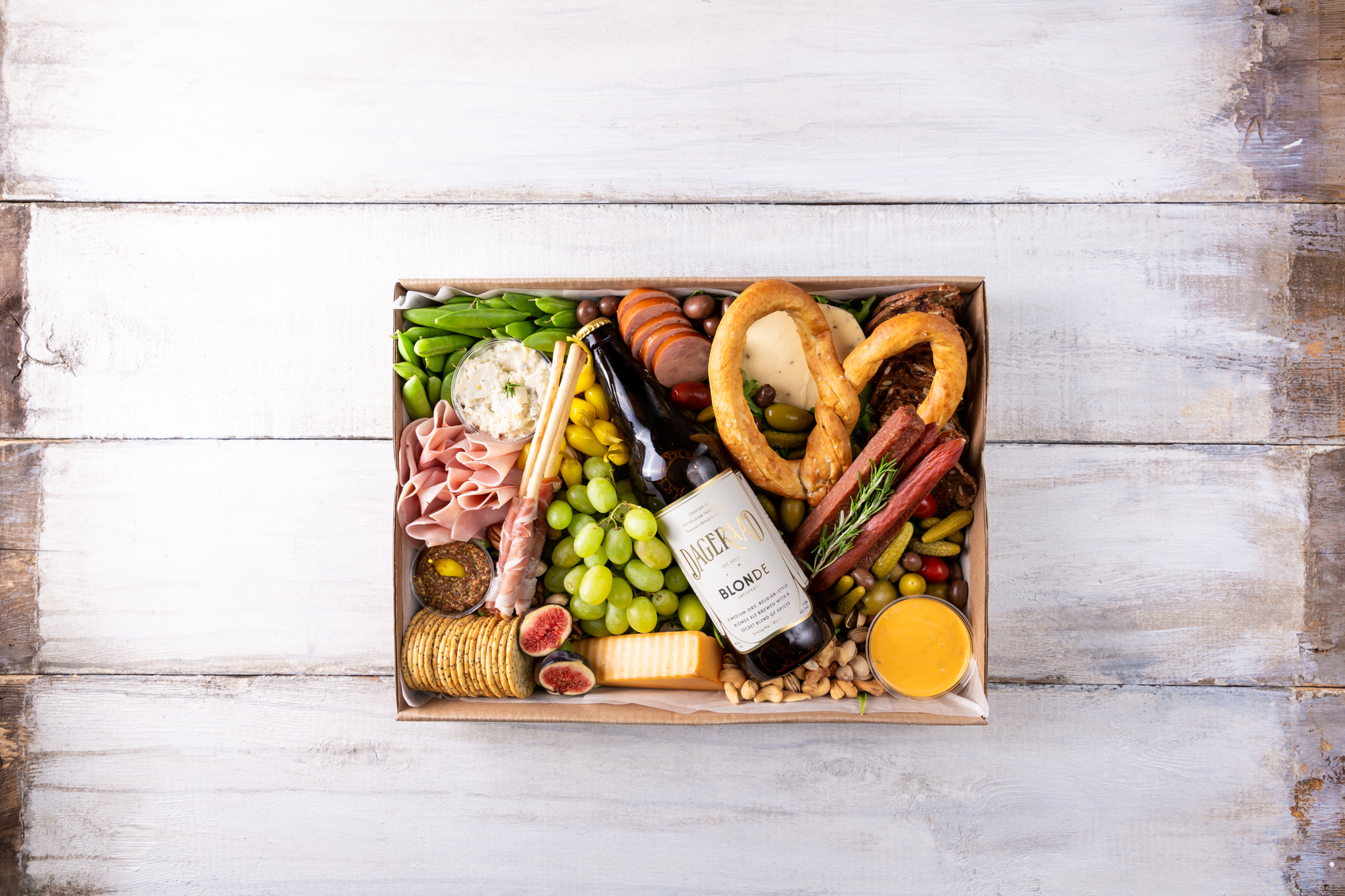 The Ultimate Man Box
The Ultimate Man Box!
The Graze Company has curated the ultimate man box! We've filled this baby to the brim with all of his top favourites, and finished it off with a 650ml bottle of one of Dageraad Brewing's award winning craft beers.
The Man Box -
Box includes: 2 types of cheeses (smoked gouda and a peppered cheddar), cotto ham, garlic sausage, pepperoni sticks, 650ml craft beer, artichoke and asiago dip, grainy mustard, spicy cheese dip, salty jumbo pretzel, prosciutto wrapped breadsticks, hot peppers, olives, crackers, crudités, grapes, chocolate covered almonds, assortment of nuts. Garnished with fresh herbs.
Box Dimensions: 16" x 12"
*Delivery only for this box as it contains alcohol (see below for delivery areas). Pick-up is an option, but the beer will be replaced with fruit or crudités. Please put in the notes if you would like the no alcohol option.
**By placing an order for a box containing alcohol , you certify that you and the intended recipient are meeting the age requirements for purchasing alcohol in Canada. Read more in our Terms of Service Page regarding purchasing our products that include alcohol.
**Delivery is available in the following cities: Langley, Burnaby, Vancouver, North & West Vancouver only. A delivery fee is not included in our pricing.
Wanting to add a personalized card to your Box? Check out our ADD ONS to Add one to your order.
sold out