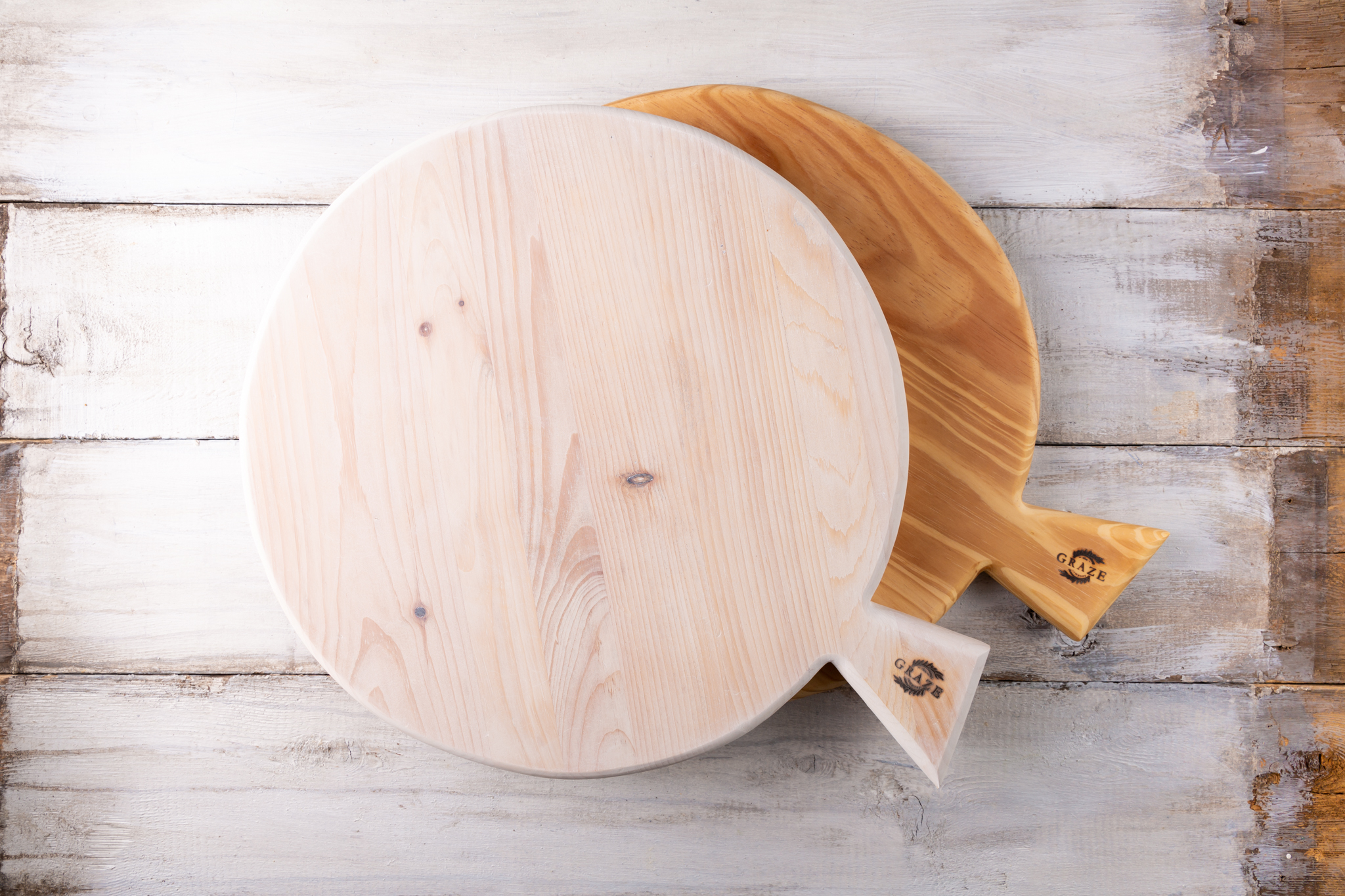 Hand-Crafted Graze Board
A tad envious of our gorgeous board collection? No need to be, because you can now own a custom handmade locally grazing board all to yourself! These stunning, top of the line, reclaimed boards are amazing quality and will last for generations to come.
These beautiful boards are hand-crafted from reclaimed wood. Due to the nature of the found beams, no piece will be perfectly identical and will contain varying crevices and splits within the wood, embracing its organic beauty even further.
You can choose to either purchase the board filled to the brim with our signature grazing (perfect for 8 people), or purchase the board all on its own!
Board Only or Board + Food: